Lucy Dean,Yahoo Finance 1 /03/2019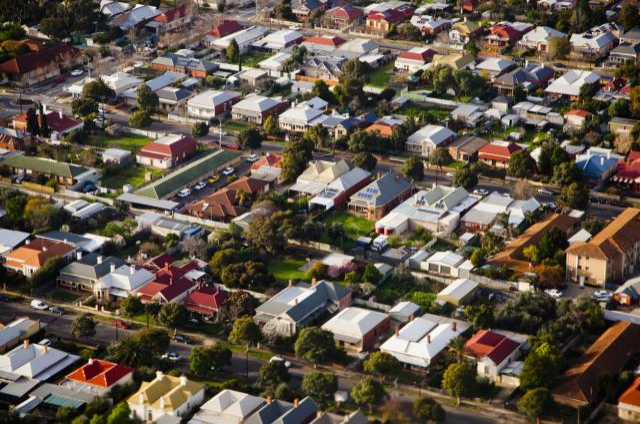 Image: Getty
The latest figures are in: Australia's property market fell another 0.7 per cent in value in February, bringing the 12 month decline to 6.3 per cent.
And according to the latest figures from property insights firm, CoreLogic, the value slide is unlikely to ease up soon.
While that's undeniably painful for Australia's homeowners, it pales in comparison to these 13 suburbs where property values have fallen more than 30 per cent, with some dropping up to 49.8 per cent.
The latest report from property investment advisory firm Suburbanite revealed the Australian suburbs which saw values tumble in the 12 months to November 2018.
Units
Bermagui NSW 2546
-31.9 per cent
West Busselton WA 6280
-31.6 per cent
Nightcliff NT 810
-32.2 per cent
Springwood QLD 4127
-35.6 per cent
Aberfeldie VIC 3040
-35.8 per cent
Berserker QLD 4701
-38.9 per cent
Coral Cove QLD 4670
-36.2 per cent
Gladstone Central QLD 4680
-42.1 per cent
Mangerton NSW 2500
-43.9 per cent
Beachmere QLD 4510
-49.8 per cent
Houses
East Melbourne 3002
-33.7 per cent
South Brisbane QLD 4101
-34 per cent
Kambalda West WA 6442
-35.9 per cent
"We build this report to help everyday Aussies steer clear from the danger zones and avoid the negative growth trap," said Suburbanite founder and director Anna Porter.
"Each year, there are suburbs that are enlisted in the negative growth report that a number of investment firms still pitch to clients (often incentivised by hefty kickbacks)," she says.
"I compile this report every year to empower people to make decisions on actual numbers, not shopping centre models and spruikers. Yep, many markets that investors are encouraged into today are actually at the peak of their growth cycle."